I am honored to have received the Judges Choice Award at the 2016 Nampa Art Guild Spring Show!
Here are some general comments made by the judge about the painting:
I saw the work of an artist who worked thoughtfully & planned one line at a time
She made conscious abstract design & composition choices, slowly and deliberately
Good color, alot of texture, use of line, good movement, layers & glazes
Can be interpreted a number of ways
Most who work abstract work fast and loose; it's great if it works, but most don't know why

Recent Judges Choice Artwork–Close Up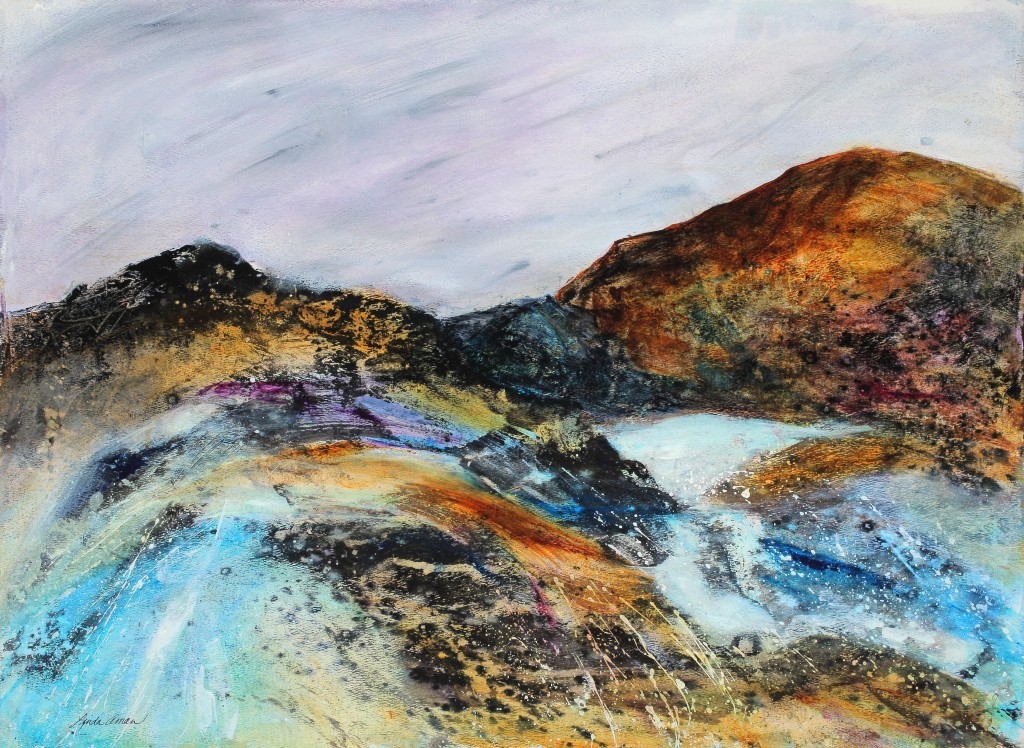 "After the Storm" 
                                          Original Framed Watercolor 31″ x 40″
                                                       © Linda Aman
---
---
---

I am honored to be one of the artists chosen for the Idaho Falls Arts Council 8th Annual National Juried Exhibition!
The show runs from March 17th through June 12th at the Hall & Carr Gallery in Idaho Falls, ID.
"Oh How Majestic Is…"  

&  "Under Pressure".

If you are over in that area, be sure to stop by and take a look at all the fantastic works of art on display!

---
Linda Aman is an award winning artist and art instructor from the Northwestern United States.
If you are interested in purchasing a Painting or Artwork feel free to
contact Linda Here!
All Images & Intellectual Property — Protected by Copyright Laws    
© Linda Aman